Level 5 Diploma in Psychotherapeutic Counselling
New course starts Sat 8th Sept 2018 
If you are interested in this course please get in touch today
WE ACCEPT PAYMENT BY PAYPAL, DEBIT AND CREDIT CARDS.
Now recruiting for Sept 2018.  Sessions will take place on Wed eve, 5.30-9.00pm
This qualification includes training on how to:
Establish and maintain an appropriate framework for independent private practice.
Carry out client assessments.
Practice autonomously as a professional counsellor in one or more settings.
'The course includes training in mindfulness'.
The course curriculum includes:
Working safely, legally and ethically as an independent psychotherapeutic counsellor
Work with complex aspects of the counselling relationship.
Use theory and research to work with client diversity in independent practice.
Use a coherent approach to respond to the needs of individual clients.
 Work with self-awareness as an independent practitioner.
Use theory, research and skills within a coherent framework for independent counselling practice.
Monitor and maintain professional effectiveness as a counsellor in independent practice.
Download a level 5 Candidate Learning guide here PC-L5
100% of students said they would recommend Lotus Training Co.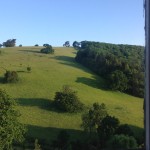 The internal Assessment process
To achieve the qualification you must be assessed by your tutor as proficient in all seven learning outcomes.
Course Work includes:
A learning review, self-review; Two Essays (3500 words); client record ( 60 one to one hours minimum) ;  Clinical supervision record; Personal counselling record (40 hours by the end of the course)This can include prior counselling although 10 hours must be undertaken during the course itself. 
A review of a 15-minute transcript of clinical work; Tutor Obs of counselling practice (audio/video); Case Presentation; Tutor feedback on group work and training group supervision; Tutorial records and client evaluation/feedback
External Assessment
The external assessment for this qualification is a structured case review of your own work. Your case study will be set to the CPCAB to be assessed independently.
'Great setting and environment'. Rachel
Foundation Degree in Counselling
The Open university degree in Counselling is an exclusive partnership between the OU and CPCAB. Only CPCAB qualifications count towards this award. The qualifications that have been credit rated and approved as part of the foundation degree in counselling are CPCAB diploma in therapeutic counselling and the Level 5 Certificate in Psychotherapeutic Counselling.
For overview of the OU degree click here
The level 5 qualification can support you to work towards BACP and/or UKCP accreditation. 
Course cost £1800
Monthly payment plan available