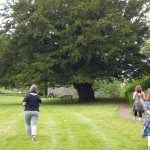 The level 4 counselling diploma leads to a nationally regulated qualification awarded by the Counselling and Psychotherapy Central Awarding Body (CPCAB) – the only Ofqual approved awarding body to specialise in the field of counselling and supervision.
This two-year part-time qualification gives learners the knowledge, skills and competencies to work as a therapeutic counsellor in an agency context.
It is designed to lead to an employed or voluntary role in a counselling agency in both health care and non-medical settings.
Learners with additional training and sufficient experience can also begin working as independent practitioners in private practice.
The course curriculum includes:
Working ethically, safely and professionally as a counsellor
Working within a counselling relationship
Working with client diversity in counselling work
Working within a user-centred approach to counselling
Working with self-awareness in the counselling process
Working within a coherent framework of counselling theory and
Working self-reflectively as a counsellor
DOWNLOAD A LEVEL 4 CANDITATE LEARNING GUIDE  click here
3 day residential retreat
In the second year, students are given the opportunity to experience a three-day residential retreat at a local retreat centre.
This year the retreat was held at Sharpham. Students have fed back that the retreat 'surpassed their expectations.'
They really loved the environment,  the landscape, the house, the tranquility and the overall beauty.
The majority of the retreat is held in silence. Tutors hold the space with compassion and mindful awareness.
To achieve the qualification candidates must be assessed by the tutor as proficient in all learning outcomes and assessment criteria of all seven units of the qualification, and externally assessed by CPCAB as proficient.
Course work includes:
  Learning review, two self-reviews, two case studies with real clients, two case presentations, two essays, a research project, a client record (100 placement hours with a minimum of five different clients), a clinical supervision record, a personal counselling record (20 hours by the end of the course) and a personal journal.
External assessment
Candidate must complete at least two-thirds of the course before undertaking the external assessment.  The external assessment for this qualification requires candidates to produce a 30-minute audio recording of a counselling practice session (using one of the several role plays provided by CPCAB) and then to complete a written candidate review paper under invigilation. This  is an integrated assessment across all seven units of the qualification.
Course fees and payment options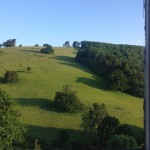 Payment Options
Course Fees £2500 per year. 
Deposit £400 plus 10 monthly payments of £210.00
Four payments of £625
 5% discount if full fee paid before the course start date.
We accept payment by credit card.
'The mindfulness element of the course has been crucial to resourcing myself. Its integration into our weekly sessions has been so helpful.
Your professionalism and integrity gives the course a strength and modelling of an ethical way to practice'. Year 2 student.  
Pay your 75.00 reservation fee (Level 4)
Starts On:
January 19, 2022
5:30 PM
Ends On:
January 19, 2022
9:00 PM
Pay your £275 Level 4 registration fee
Starts On:
January 19, 2022
5:30 PM
Ends On:
October 19, 2021
9:00 PM